WHY GOLDEN COMPASS?
Golden Compass… Based in Denver, Colorado, hospitality has been our life and business for more than twenty years. We have been in the business of supporting the group travel and transportation needs of companies all over the world for all of our careers…  When it came time to give this company, our company, a name and an identity, Golden Compass was the natural choice.
ABOUT GOLDEN COMPASS
The Compass is an instrument that has helped provide guidance and navigation to mankind for generations, a natural choice for a company whose primary function is to help guide the meetings and events of its clients. Metaphorically, the points of the compass have come to bear significant meaning over time. "North" represents interpersonal connections and possibilities while "South" embodies passion and the opportunities of the present. "East" signifies new beginnings and the future while "West" holds a strong connection to the past.
The Golden Compass, in folklore, was a magical device that took the one who held it anywhere they wanted to go, at any time, and in the most exciting, effective and efficient means possible. This is our ideal at Golden Compass.  Incredible events, the highest attention to detail, and the most amazing experiences possible.
All of these elements are the hallmarks of our company:
TRUST – through strong personal connections and a commitment to innovation
TRANSPARENCY – A drive to insure that every new day greets your most precious resource, your people, with a quality experience.
INNOVATION – Constantly striving to find new ways to serve the needs of our customers, while never forgetting those things that have brought us to where we are.
EXPERIENCE – We have been doing fantastic events around the world for years and look forward to doing the same for you!
Golden Compass – Your Guide to Exceptional Experiences.
EXPERIENCED MANAGEMENT TEAM
Our specialists are at the heart of Golden Compass. We have all travelled extensively and understand what is needed for the perfect experience, so you can enjoy your adventures.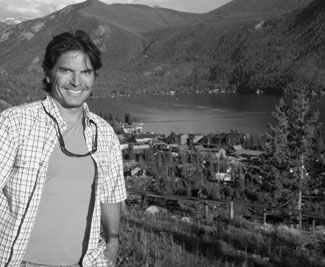 Rob Shamo
Our Founder and Chief Relationship Officer
Robert G. Shamo is Founder and Chief Relationship Officer at Golden Compass. Robert is responsible for strategy, sales, and business operations.  He has over 25 years in the hospitality industry and has managed meetings for clients all over the world.  He is a tenured executive and is loved by his clients for his creativity, and attention to detail.  There is a reason we call him our Chief Relationship Officer!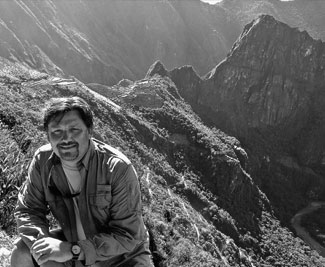 Brian Owens
Co-Founder, Chief Marketer & Technologist
As co-founder of Golden Compass, Brian is our Chief Marketer and Technologist.   He engages with our clients to establish any technical, marketing, or promotional needs required for any events.  His extensive background in sales, marketing and technology allows us to create the most impactive branding, visuals, collaterals and promotional items, and also insures the best registration experience for our clients.  He brings your branding or concept to life visually and technologically in a way that will excite and engage your people.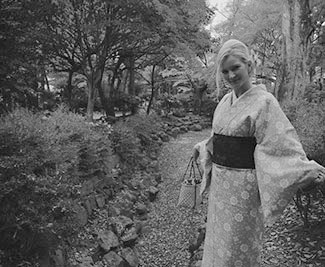 Emma Burns
Creative Director, Branding & Design Lead
Emma is our creative star!  She has worked with Golden Compass almost since inception over 7 years ago, and has helped us achieve the highest level of satisfaction and engagement with our clients and their attendees.  She is a versatile designer with a wide range of skills including brand identity design, web presence, advertising, packaging and print production. She has an eye for novel and exciting compositions, quickly grasping concepts to create exceptional visuals that surpass expectation.
We work with the very best. We are proud of our clients, and look forward to working with you!
No request is too big or too small for our team. If it matters to you, it matters to us. Let us make your meeting perfect.